Hello, and welcome to the Tumble Inn website!
This site is a collection of folk stories told by my family about the Barbee Lakes Area near North Webster, Indiana.


Molly Densmore Sheridan
April 21, 1989-September 7, 2002
We love and miss you Molly!
We will always remember you.


* October 25, 2002: A big thank you to everyone who has written and given me positive feedback about this website! I really appreciate your comments, and I hope to have a bigger update soon. I am always looking for more stories and/or pictures--if you know of some stories that would be good on this site, please e-mail me. Thank you!
Last month our family lost a very special member, Molly Sheridan. Molly loved the stories on this site and contributed a couple of them herself. Please read them here and here.
* February 15, 2002: I promise that I did not forget about this site! I added a couple of links to the More Information page. Also, I joined another webring--please click on the bars at the bottom of this page to visit other sites about true ghost stories and folklore. There is a possibility that some of the stories from this site will be on television--I'll keep you posted!
* June 24, 2001: I have updated some of the captions for the pictures. Thank you Aunt Norma for the new info!

Click here for past updates.
| | |
| --- | --- |
| | |
| | The Tumble Inn is a lake cottage that has been in my family ever since it was built in approximately 1917. It is located on the Barbee Chain of Lakes near North Webster, Indiana, in Kosciusko County. |
The stories have been divided into categories for easy browsing:
* The Snack Shack was a restaurant and dance hall on Big Barbee Lake owned by the Walburn and Fritz families.
* Ghostly Visitors--Included in this section is a ghost who "cleans house," a ghost who likes to play cards with the living, and a few ghosts who seem to be drawn to the Tumble Inn.
* Back Bedroom--One bedroom in the Tumble Inn seems to be spookier than others. Read about visits from "Uncle Bob" and "the boxer" here.
* Local Characters--This section contains stories about Guy White and the man who can still be seen "swaying from the old oak tree on Barbee Lane."
* Barbee Nightlife--The Barbee Hotel and surrounding areas are rumored to be haunted.
* Famous Visitors--The Barbee Lakes area was host to popular singers of the day, such as Hoagy Carmichael, and also saw its share of midwest outlaws, such as John Dillinger.
* Native American Stories--This section includes stories about "Princess Barbee" and "pristine arrowheads."
* U.F.O.s and Monsters--The Barbee Lakes area has seen its share of unidentified flying objects--and scary beasts!
* Pop Culture--Do cellular phones work in graveyards? These stories are inspired by technology and pop culture.

| | |
| --- | --- |
| | |
| | The front of the Tumble Inn in the 1930s. Pictured here are Maryann Gould, Norma Clifford, Joan Ihrig, and Phyllis Roberts.. |
Also:
* Visit the Then and Now section for pictures of the Barbee Lakes area from the past and present.
* Read my research paper to find out how these stories relate to other folk stories that have been told around the world.
* Learn more about Kosciusko County, The Barbee Chain of Lakes, and the people and places mentioned in the stories in the More Information section.

Note: These stories are folklore. They have been told and passed down through oral tradition. Therefore, none of them are necessarily true. Many of them may be based on actual events, but some of them are obviously not even possible. Please don't e-mail me debating the validity of these stories. I know some of them can't possibly be true!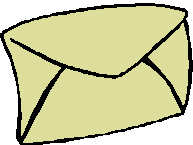 E-mail me if you have any questions, comments, or a Tumble Inn story that is not included on this website. Please sign my guestbook and tell me what you think about this site.


View My Guestbook
Sign My Guestbook


This site is best viewed with a screen resolution of 800 by 600 pixels or higher.